Relaxerende massage :
Dit is de meest gevraagde massage. Het gekozen gedeelte wordt gemasseerd of het volledige lichaam. Je kan zelf aangeven of je een zachte of krachtige druk wenst. Ideaal als "me-time", er kort tussenuit of om te ont-stressen. Stijfheid en vermoeidheid verdwijnen, je voelt je ontspannen en fitter !
Therapeutische massage: 
Hier krijg je een zeer diepe massage. 3 Verschillende emotionele verdedigings-schilden doen je lichaam verstijven en verharden : Ter hoogte van je nek-schouders, je middenrif en bekken gedeelte, de psoas.  Spieren, pezen, fascia, werk ik los. Via ondersteuning van je aangeven ademhalingstechniek evacueert je mee de spanning die in het bindweefsel is opgeslagen. Ook bindweefsel van andere delen van het lichaam kunnen worden gedeblokkeerd en ontladen. Deze massage is specifiek als je werkelijk open staat voor het dieper lichaamswerk. Het resultaat is intens voelbaar : fysiek en emotioneel.  
Nota : erogene zone wordt niet gemasseerd.
Tarieven :
30 min > €35        
60 min > €60          
90 min > €90
Tel : 0496 53 18 00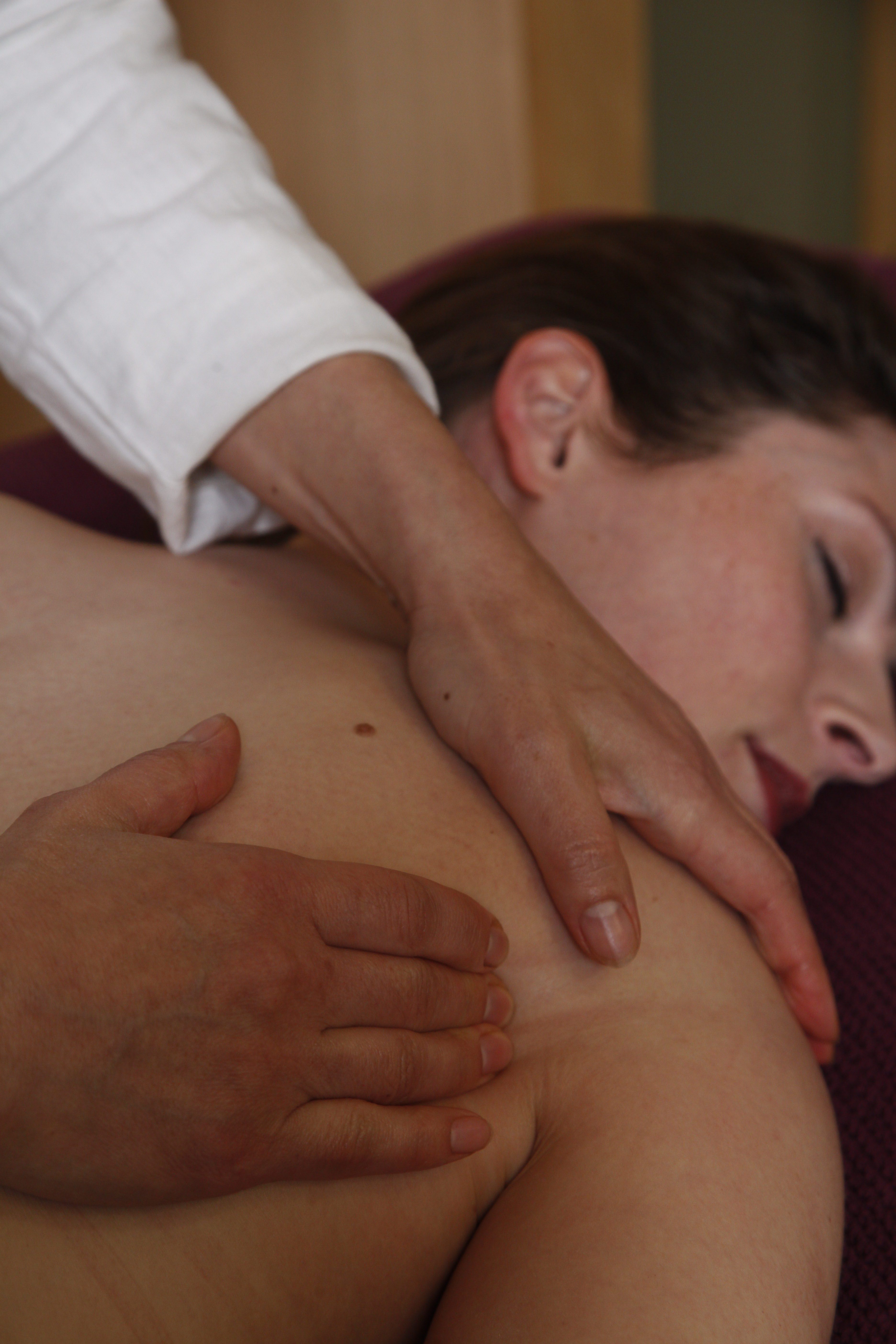 English version :
Relaxing massage:
This is the most requested massage.
You select a body part for massage or choose for your entire body.
You can indicate if you want a soft or powerful pressure.
Ideal as a "me-time", sneak out or to de-stress.
Stiffness and fatigue disappear, you feel relaxed and fitter.
You can choose the massage-table or futon to get your relaxing massage !
Therapeutic massage:
Here you get a very deep massage. 3 Different emotional defense shields stiffen and harden your body: at your neck-shoulders, diaphragm and pelvis, the psoas. I work loose muscles, tendons, fascia.
You apply an indicated breathing technique which helps evacuate the tension stored in the connective tissue.
Connective tissue from other parts of the body can also be freed and released from tension.
This massage is very specific and only if you are really open to the deeper body-work.
The result can be felt intensely : physically and emotionally.
You can choose the massage-table or futon for this massage session !
Note:
Erogenous zone is not massaged.
Prices :
30 min> € 35
60 min> € 60
90 min> € 90
Tel 0496 531800